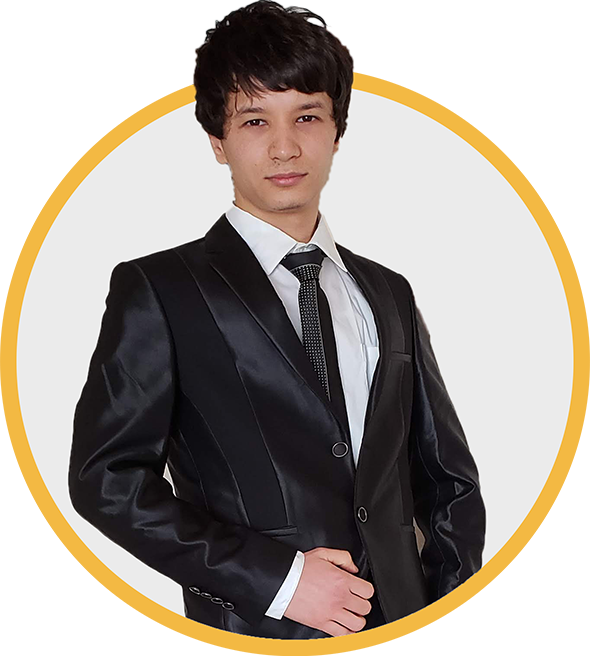 Bekhruz Otaev
Principal Engineer
As a principal engineer, I have expertise in building and deploying full-stack web applications. My passion is creating robust and reliable web apps that meet client needs. I am committed to delivering high-quality work and staying up-to-date with the latest developments in web technology.
Frontend

HTML5, CSS3, JavaScript, ReactJS, Adobe XD, MaterialUI, Bootstrap5, Responsive UI

Backend

NodeJS, ExpressJS, NextJS, Django, Django REST Framework

Database

PostgreSQL, MySQL, SQLite, Oracle

DevOps

Git, Github, Linux, Windows, SSH, Apache, AWS (S3, Amplify, Cognito, GraphQL), GCP

Soft skills

Communication, Teamwork, Team management, Project Management, Time management, Adaptability and Work Ethic
Current Responsibilities
Managing a team of 6 engineers for an AI video chat system "Talk With" that will have up to a million userbase

Maintaining a warehouse management system for a leading semiconductor manufacturer

Full-stack web application development for corporate clients, testing, deployment and maintenance

Corporate task automation with Python, NodeJS
Impact
Automated a warehouse management system that relied on manual labor on Excel up until recently. Employee productivity is up by 80%

Created fully-functioning and responsive web application for a startup to better communicate with its customers. Now its sales is up by 20%

Developed and currently maintaining a search engine platform for B2B trading for a corporate client. It reduced employee manual labor by 90% and increase sales output by 50%
Python/Django

JavaScript

NodeJS/ReactJS

Frontend Development

HTML/CSS/JavaScript
Bachelor of Business Administration

-
This is a space where I experiment with new technologies and practice my learning. It is constantly evolving, so feel free to take a look.

This online translation tool is powered by Django, ReactJS, and PostgreSQL and is being developed through community involvement. It is currently in beta testing as I explore different features.